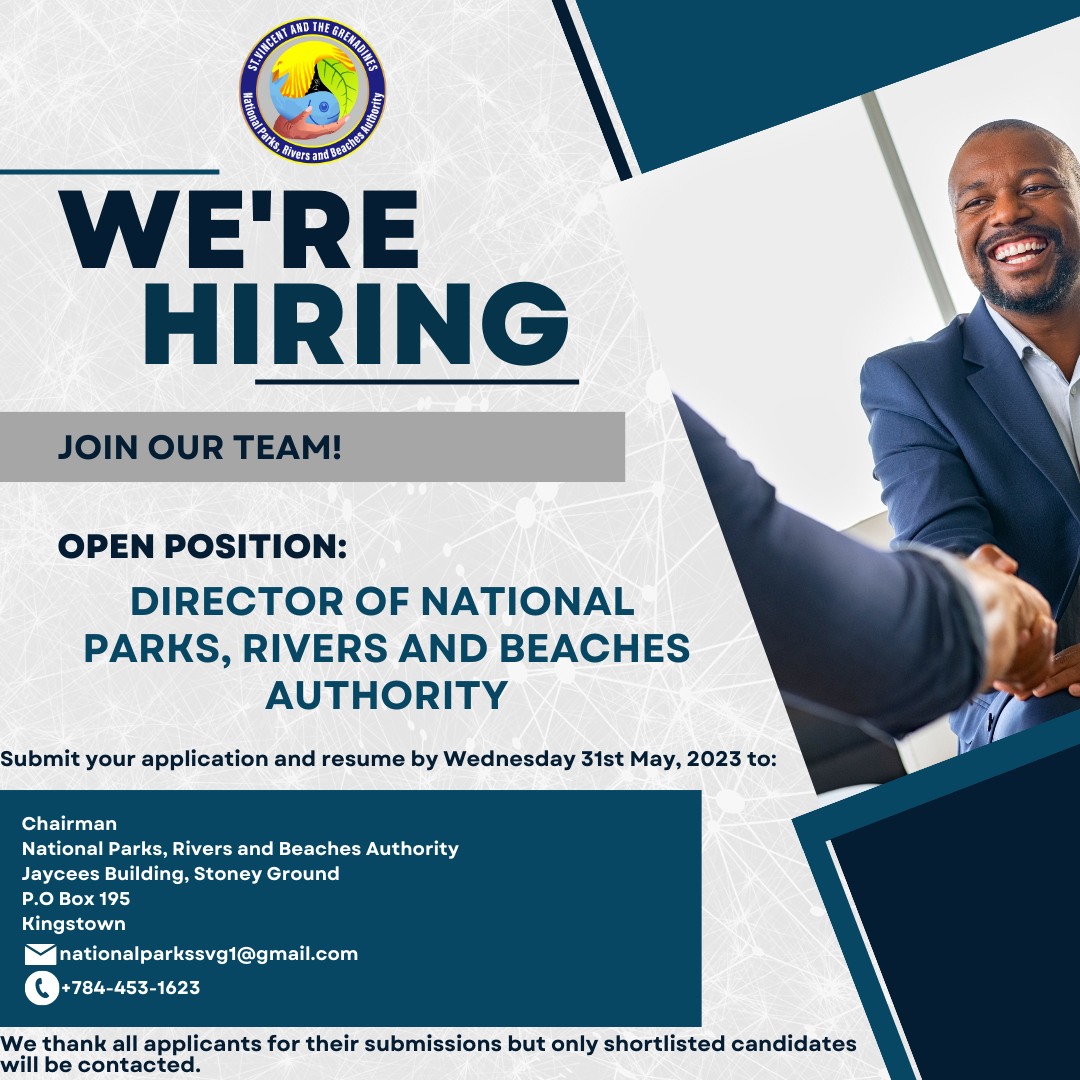 The National Parks, Rivers and Beaches Authority invites applications from suitably qualified persons to the fill the post of Director of National Parks.
Core Duties and Responsibilities
The Director is responsible for the effective implementation of all policies and programmes approved by the NPA Board.
It is expected that the Director will manage the human, financial and natural resources of the Authority and Parks and guide enforcement, research and development, training and standards development as well as community outreach and public education to achieve established goals within the framework of the National Parks Act and Regulations.
Management will include planning, organizing, coordinating, monitoring and evaluation as well as supervising and motivating staff to ensure that objectives and targets are met.
Academic Qualifications and other Requirements
Post-graduate level qualification in Environmental Management/Natural Resources Management and Business Management
At least 10 years' experience in national parks and protected area systems
At least 7 years of proven supervisory management experience
Salary would commensurate with experience
Full application information can be obtained from the NPA office at telephone 784-453-1623 or email: This email address is being protected from spambots. You need JavaScript enabled to view it.
Applications with curriculum vitae and at least two references, should be submitted by 31st May, 2023 to:
Chairman
National Parks, Rivers and Beaches Authority
Jaycees Building, Stoney Ground
P.O Box 195
Kingstown