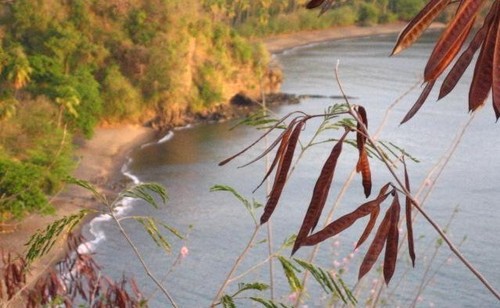 Mt. Wynne Beach
The Mt. Wynne beach is one of the best black sand beaches in St. Vincent. It is a popular picnic spot for locals as well as visitors. It is used quite often by visitors en route to and from the Falls of Baleine. Mt. Wynne Beach occupies two sites adjacent to each other, along the Western Coast approximately eleven miles from Kingstown.
Opening hours: Always Open
Fees: $2 EC for Washroom
Distance from Kingstown: 11 miles (20. km) – 30 minutes drive
Facilities: Gazebos, Washrooms
The site is co-managed by the Barrouallie Tourism and Heritage Organisation.