Bequia is the largest of the Grenadine Islands measuring 19 sq.km (7 sq. miles). It is a hub for yachting and diving. Undersea wrecks and shallow caves provide an engaging landscape for divers. Beautiful sea creatures like Hawksbill turtles, lobsters, moray eels and a host of fish can be seen underwater around this beautiful island. Bequia is one of the few places in the world where limited whaling is still permitted. It is also home to the Old Hegg Turtle Sanctuary that provides a save environment for the endanger Hawksbill turtle.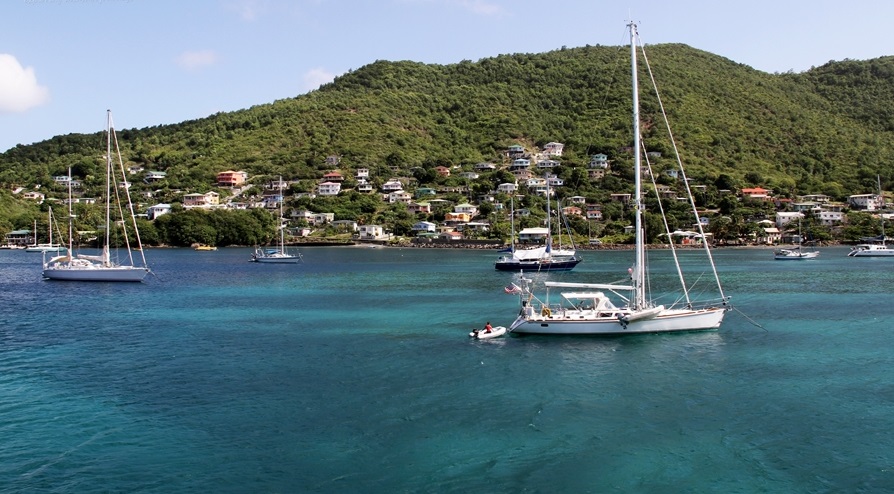 Bequia has numerous white sand beaches. Princess Margaret Beach (also known as Tony Gibbons Beach) is a favorite of visitors and locals. It is often calm, with a spectacular area for snorkeling. The beauty of the beach is complimented with the good food available at Jack's Bar, a small restaurant that offers an extensive menu with Mediterranean influence.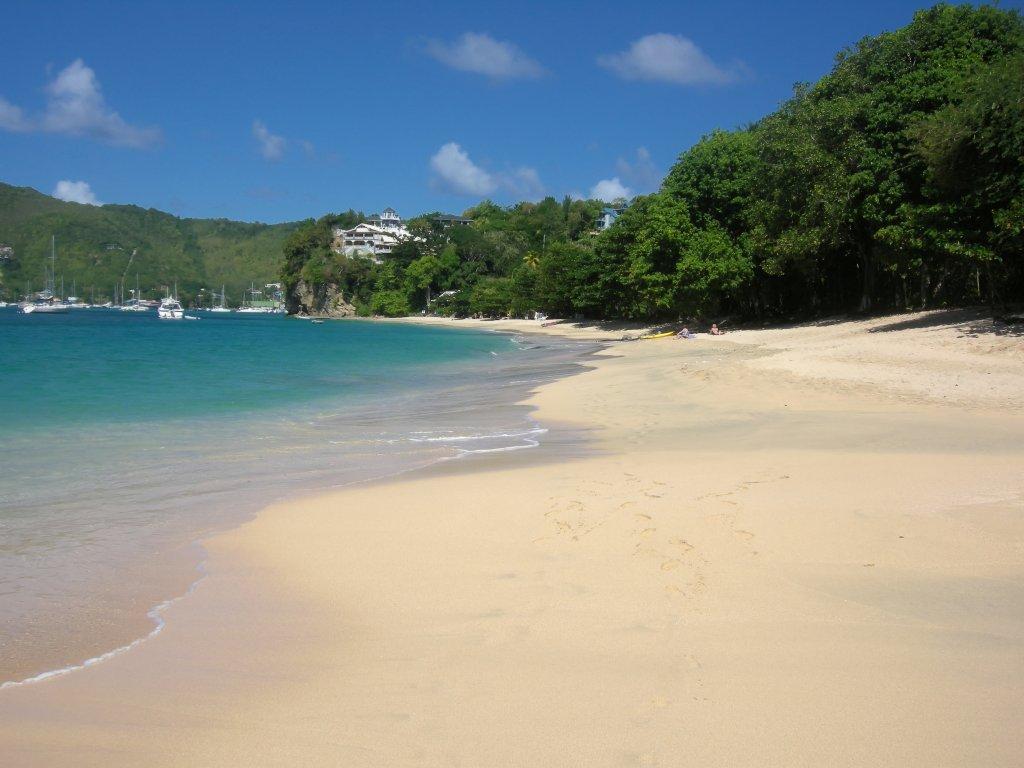 Lower Bay beach, a long stretch of pure white sand, is excellent for swimming and sunbathing. The on-shore reef creates shallow calm pools ideal for families with small children. On Sundays the beach is a lively atmosphere with West Indian music, where visitors and residents interact at the locally owned restaurant De Reef.
Industry Bay is located on the north-eastern side of the island. It is protected from the Atlantic waves by reefs. The beautiful coastline is often deserted. Shaded by wooded hills and Coconut trees, Industry Bay is ideal for swimming, snorkeling or just relaxing.